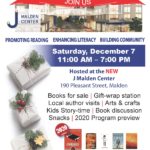 Malden Reads invites you to join their 10th anniversary year celebration and fundraising event at their one-day "Holiday Pop-up Bookstore & More" in the lobby of the new J Malden Center apartment community at 190 Pleasant Street. The event will take place on Saturday, December 7th from 11am – 7pm.
LEARN for the first time about Malden's "One City, One Book" program or celebrate your memories of Malden Reads throughout the years. Find out about our 2020 book selection and some of the major upcoming events. Learn what it's like to volunteer with Malden Reads!
BUY BOOKS: This will be the first opportunity to purchase the 2020 selection, "Fahrenheit 451" by Ray Bradbury, and the 2020 companion books for younger readers and find out more about the 2020 program. Books by local authors & author visits will be featured.
PARKING/TRANSPORTATION: Come for any part of the day! Walking, biking, or public transportation is encouraged but free parking is also available! Enter the garage from Abbott St. (a left off of Pleasant St. ) and follow the signs for event parking.
RAFFLE: This will be the only public fundraiser for Malden Reads for the 2020 year. Please come and support the program by buying books, taking part in the raffle, and considering a donation to the program.
TOUR J MALDEN CENTER: This is also one of the first public opportunities to visit the new J Malden Center community, which provides luxury apartments and new retail on the ground floor opening soon, and will be the new home of Malden City Hall. You will be able to take a tour of the apartment and resident amenity areas during the event. For more information on J Malden Center, please view www.JMaldenCenter.com.
CREDIT CARDS ACCEPTED: Pay for your purchases, raffle tickets, and donations with cash (preferred), checks OR credit card.
OFFERINGS FOR THE DAY INCLUDE:
Malden Reads 2020 main book & companion books for sale
Previous Malden Reads book selections for sale
Preview info for the 2020 program
Books by local authors for sale
Local author talks throughout the day (see info below)
Creative gift wrapping (available for purchase or DIY)
Raffle with some great local prizes
Arts and crafts for children and adults (with a small charge for materials)
A participatory traveling mural project (see info below)
A "photo booth" to take your picture with the 2020 book and other props
Discussion area with "Conversation Starter" cards related to general themes of Malden Reads books.
Read-aloud story times for kids
Live acoustic music in the early evening
Light refreshments served throughout the day
Tours of J Malden Center apartments & residential amenities (schedule coming soon)
AUTHOR VISIT SCHEDULE
11:30 AM – Leigh Perry
Leigh Perry is the author of the Family Skeleton mysteries about an adjunct English professor who moves home and has to confront the Family Skeleton. Named Sid. Sid walks, talks, and tells bad bone jokes. Together, he and Georgia solve crime! Perry describes how she was once asked why she'd chosen to write a mystery series about an ambulatory skeleton. She replied that it was because of the old adage: Write what you know. "After all, we're all skeletons under the skin. And flesh, and tendons, and all that other messy stuff. After that, the woman decided not to ask me any more questions."
12:00 PM – Ewa Erdman
Ewa Erdman lives in the Boston area with her dog, Buffy, an adopted 3-legged pit bull who now visits veterans hospitals as a therapy dog. Two articles about Buffy appeared in the Boston Globe, and Erdman expanded the stories about Buffy into a beautifully illustrated children's book Buffy, The Three-Legged Pit Bull.  Says Erdman, "Buffy is just one of thousands of dogs in our nation's animal shelters. The lucky ones get adopted. The unlucky ones, through no fault of their own, are lost to us." The author will be giving a talk at the Holiday Pop-Up accompanied by her dog, Buffy.
1:00 PM – Hester Fox
Hester Fox is the author of two lurid Gothic novels, The Witch of Willow Hall and The Widow of Pale Harbor. Fox is a full-time writer and mother, with a background in museum work and historical archaeology. Most weekends you can find Hester exploring one of the many historic cemeteries in the area, browsing bookshops, or enjoying a seasonal latte while writing at a café. She lives outside of Boston with her husband and their son.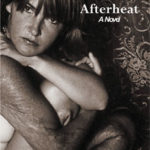 1:30 PM – CD Collins
CD Collins is a poet, author and spoken word artist, originally from Kentucky and currently residing in Malden. She has published a collection of short stories, Blue Land (Polyho Press), a collection of poetry, Self Portrait With Severed Head (Ibbetson Street Press), and a novel, Afterheat (Empty City Press). "CD Collins, a feisty Kentuckian in black gloves draped with silver chains, (part of the) decidedly eclectic crowd in the Writers' Room of Boston."— Sally Jacobs, The Boston Globe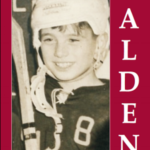 2:00 PM – David Surrette
David R. Surette's new book of poetry is Malden, selected and new poems that feature his hometown  Malden, Massachusetts. He is the author of five other collections including Stable which was named an Honor Book at the 2005 Massachusetts Book Awards.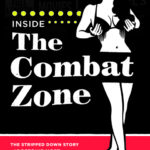 3:00 PM – Stephanie Schorow
Stephanie is the author, co-author or editor of eight nonfiction books on Boston history, including: Inside the Combat Zone: The Stripped Down Story of Boston's Most Notorious Neighborhood, and Drinking Boston: A History of the City and Its Spirits, published by Union Park Press , and, with co-author Beverly Ford, The Boston Mob Guide: Hit Men, Hoodlums & Hideouts, published by the History Press. She is an experienced freelance writer, journalist, author, teacher, clay artist, avid gardener and cat lover, and has lived in Boston since 1989.
3:30 PM – Jason Rubin
Jason M. Rubin is an experienced writer who has worked in both corporate and agency settings, as well as doing freelance writing and journalism on the side. His first novel, The Grave and the Gay, was published in 2012, an historical romance based on the 17th-century English folk ballad, "Matty Groves." In 2019, he published King of Kings about the meeting of (and romance between) King Solomon and Makeda, the queen of Sheba. Both works of historical fiction, Rubin now packages the two short novels into one collection entitled  Ancient Tales, Newly Told. The author lives in Malden, MA.
"MALDEN READS: INFLUENTIAL BOOKS"
Take part in a participatory art project!
What books have influenced you throughout your life? What books made an impact on you at a particular age or stage of your life? What books made you think very differently about a subject or the world?
This art project by local artist Karyn Alzayer invites EVERYONE from the Malden community to share the titles & authors of books that had a significant influence on them.
The project will kick off at the "Holiday Pop-up Bookstore & More" event and continue at our Opening Celebration on January 11th. Think about what books YOU would like to add to the giant book!
STORYTIME FOR KIDS
11:00 – 11:30: Storytime led by Raising a Reader MA in Arabic, Spanish, and English
12:30 – 1:00: Storytime led by the Chinese Culture Connection in Chinese
2:00 – 2:30: Storytime led by Malden Reads (and special guest)
CHEF'S APPETIZERS & LIVE MUSIC
5:00 – 7:00PM; Come in the early evening for light appetizers and live music! Our favorite chef and Malden Reads committee member David Stein will provide the appetizers and then play a short acoustic set with his wife, Sue — some bluesy numbers for the season!
RAFFLE PRIZES
Please support our only 2020 event fundraiser by purchasing raffle tickets — with an opportunity to win a BUNDLE of certificates to some great restaurants & local organizations! RAFFLE PRIZES have been generously donated by:
THANK YOU TO THE DAY'S SPONSORS
Many thanks to J Malden Center for hosting and supporting this event.
Also, thanks to East Cambridge Savings Bank for donating bags & volunteer help!