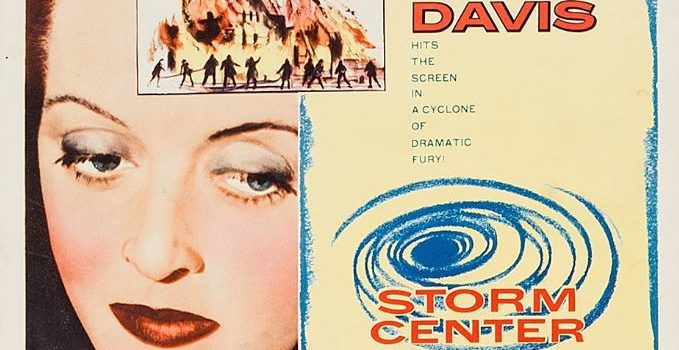 Storm Center, 1956 – Wednesday, March 11, 6:00 PM
Malden Public Library, 36 Salem Street
Bette Davis plays a small town librarian who inspires joy of reading in children and stands up against book banning during the 1950s when anti communism sentiment is causing panic. Her refusal to pull a book about communism from the library costs her her job and reputation and eventually triggers a fire in the library. Davis's character is based on the story of librarian Ruth W. Brown, who was accused of being a communist because of her anti segregation efforts.
Produced by Julian Blaustein | Directed by Daniel Taradash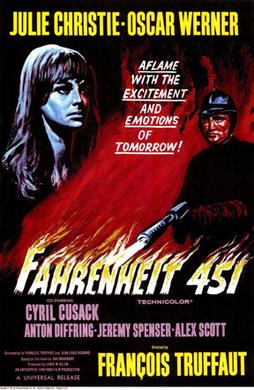 Fahrenheit 451, 1966 – Friday, March 25, 6:00 PM
Malden Public Library, 36 Salem Street
This first film treatment of Bradbury's novel was produced in England in 1966 and starred Oskar Werner as the fireman Guy Montag, Julie Christie as Linda Montag/Clarisse, and Cyril Cusack as Captain. This was Truffaut's first color film and only English movie. The story follows the Fahrenheit 451 plot in which Guy Montag eventually becomes one of the book people who fight against the totalitarian regime dictating the confiscation of all books.
Produced by Lewis Allen | Directed by Francois Truffaut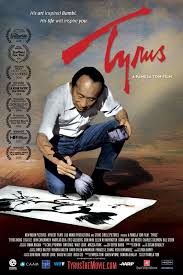 Tyrus, 2015 – Friday, April 17, 7:00 PM
Venue TBA
This documentary tells the story of renowned painter and Hollywood sketch artist Tyrus Wong as described through his artwork, archives of interviews, and his own commentary. The story captures his struggle against discrimination in the United States, his exploration of multiple artistic mediums, fusion of Eastern and Western artistic influences, and his mark on the early Disney animation artwork. From Guangzhou to Los Angeles, Wong's life and works are beautifully represented as both a personal and artistic journey.
This event is co-sponsored by the Chinese Culture Connection and will include a skype session with the producer following the movie screening.
Produced by Pamela Tom, Gwen Wynne and Tamara Khalaf | Directed by Pamela Tom