What if all of Malden read the same book?
Malden Reads seeks to answer that question.
Malden Reads is a community reading organization run by city leaders and residents in collaboration with the Malden Public Library and Urban Media Arts. Each season, we invite the city of Malden, Massachusetts to read a selected book and participate in a program of events, projects, and community initiatives centered around the themes of the book.
They Called Us Enemy
by George Takei
Check out the book announcement and information page to learn more about They Called Us Enemy and actor and activist George Takei. This is the first time Malden Reads has chosen a graphic novel as the main book selection!
We invite you to read They Called Us Enemy with rest of the Malden Reads community! Here's a couple of recommended places to get yourself a hard copy or e-book. >>>>
They Called Us Enemy is a book selection for adults and high schoolers. Here is a list of companion books for younger readers that similarly explore the themes of the book. >>>>
Upcoming Events & Projects
Margie Yamamoto gives an insightful talk about the Japanese-American internment in the U.S. during WWII through the sharing of her family's personal story.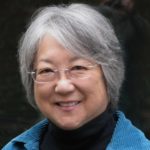 2:00 PM – 4:00 PM
Create a beautiful origami lotus flower in this hands-on workshop at the Malden Public Library.
6:30 PM – 8:30 PM
Enjoy a meal with other Malden Reads participants at a local ramen restaurant. Slurp noodles and discuss themes related to this year's book selection!
6:30 PM – 8:30 PM
Talk & Discussion with Roger Desrosiers from the Massachusetts Center for Civic Education, who has engaged Malden Reads participants from previous years in civic discussions around themes from the books. This talk will look at the "The Loyalty Question" and will include a screening of film snippets "Resistance at Tule Lake."