Story Time & More
We partner with educators and other professionals to develop and host interactive events that engage the whole family and community in reading activities!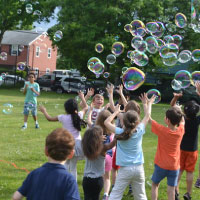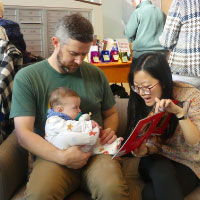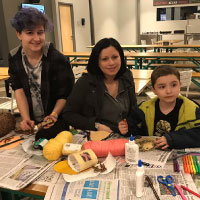 Activities & Resources
Malden Reads Story Time presents well known tales as well as original stories with a rich educational curriculum including social emotional learning and sensory experiences to enhance development of visual, auditory and kinesthetic intelligences which support academic learning.
Read and download!
Malden Artist Kari Percival shares with us how to make puppet theatre!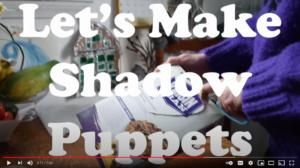 Mini Writers Den
Malden Read Project for Malden Middle School In the seventh year of our "One City, One Book" program, Malden Reads hosted our first in-person author visit for students in middle school. At the author talk, several students asked the author if she would consider writing a sequel to the book they read, since they loved the characters and didn't want the book to end. The author asked the students if they would consider writing their own "fan fiction," in which they would write their own alternate endings to the book, continue the story, or develop their own creative writing (or graphic novels) about the characters. We promised the children that we would help to develop an opportunity so they could share their thoughts and have their ideas heard – and thus, the Mini Writers' Den was developed.
Events
Story Time • Movement • Crafts
Families are invited to join us on Thursday mornings for Story Time. We will incorporate movement and crafts to reinforce the story theme, engage social emotional learning and sensory experiences.
Elena Martinez, will lead kids through yoga poses connected to the stories, using a rainbow of colorful scarves to create an interactive adventure. Yoga movement builds strength, prepares the body for comfortable sitting and introduces mindfulness using the "Here & Now". Every week we will also feature a guest reading a story in a different language: Spanish, Arabic, Creole, and more!
Following the lead of our season 2021 book, Born a Crime by Trevor Noah, we share the gift of languages with the kids through bilingual stories, Spanish, Arabic, Creole, and more!
"I soon learned that the quickest way to bridge the race gap was through language. Soweto was a melting pot: families from different cultural groups, and thus different homelands. Most kids in the township spoke only their home language, but I learned several languages because I grew up in a house where there was no option but to learn them." –Trevor Noah
REGISTER BELOW to receive the zoom link and information for pick up / delivery of your free book and craft packet