Malden Reads receives prestigious national grant in time for 10th year
Malden Reads is one of only 78 nonprofit organizations nationwide to receive an NEA Big Read grant to host a community reading program.
Read More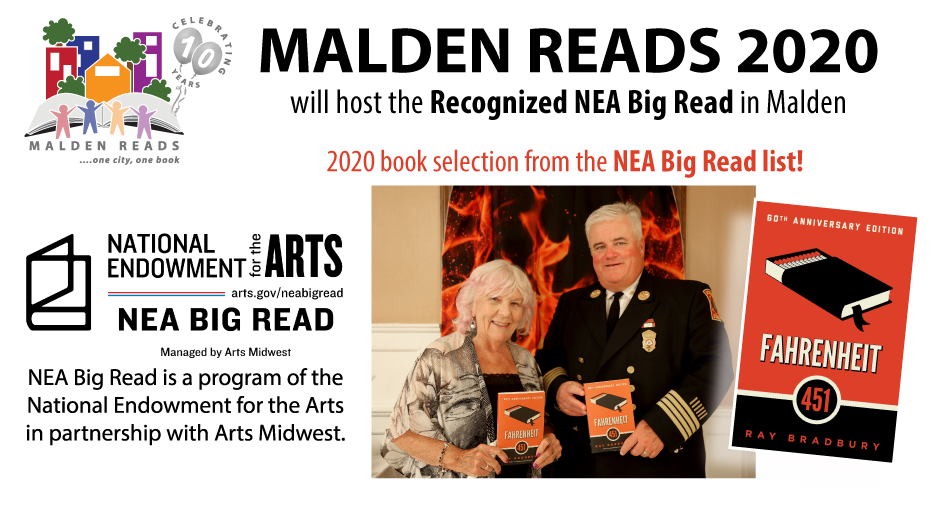 Select image to view event details
With your contributions, we help facilitate Malden School Programs, Community Connections and Cultural education through events related to the current Book Selections. Thank You!
Contact us

Please contact us to get involved, volunteer or for more information. You can always send an email to maldenreads@gmail.com
Phone :
Email :
Address :
For mailing address contact Malden Reads by phone, call Anne D'Urso-Rose (co-facilitator) at Malden Access TV (781) 321-6400.