Community Dinner: Zuru Zuru Ramen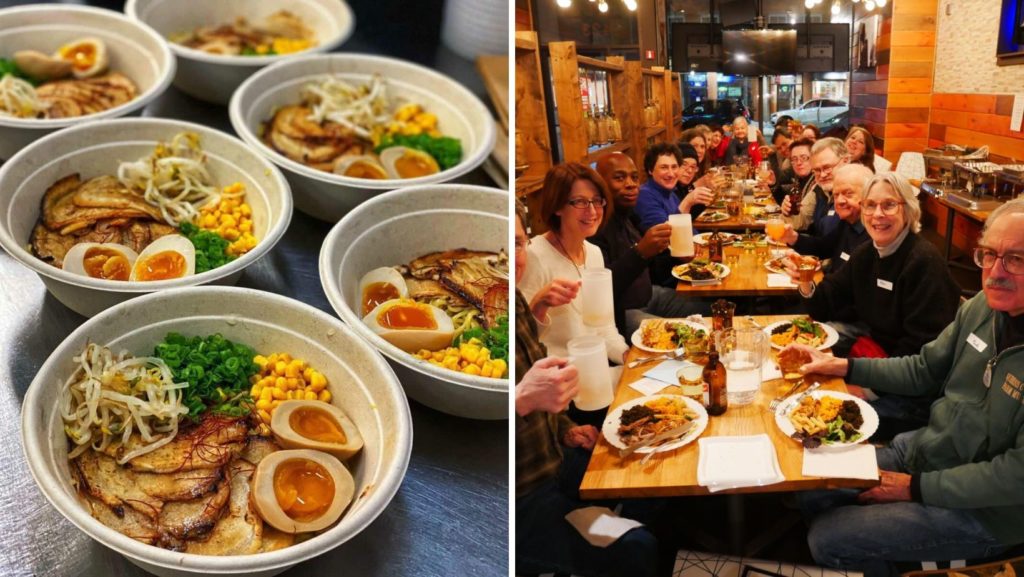 May 10
@
6:30 am
–
8:30 pm
Malden Reads will host a Community Dinner at Zuru Zuru Ramen restaurant in Malden as part of the 2023 event series.
Community Dinners at local restaurants are a tradition for the One City, One Book program. They are a chance to meet others, share a delicious meal, and support a local business, all while engaging in informal discussions related to the topics of this year's book selection. Though encouraged, you do NOT need to have read the book to attend. General "Table Talk" prompts will be provided.
ZURU ZURU is the sound effect for a slurping motion, like when eating noodles very fast. Zuru Zuro Ramen's mission is to bring Japanese soul food to your taste buds and transport you to downtown Tokyo. The owners are proud of their high quality ingredients, freshness, and authenticity of the flavors and prepared dishes.

Select one menu item below per ticket. Miso soup and a salad is included.
#1 Tonkotsu Ramen. The original Tonkotsu broth flavored with Okinawa Sea Salt, thin straight noodle, pork belly cha-shu, ajitama egg, nori seaweed, kikurage mushroom, scallion, bamboo shoots.
#2 Gyudon Sliced marbled beef slow cooked in Yuru take with carmelized onion, scallion, pickled vegetables, sesame seeds, served on steamed rice.
#3 Vegetable Chintan Shoyu Ramen 100% vegan Kombu broth seasoned with Shoyu soy sauce , thick wavy noodle, seasonal vegetables, tofu skin, nori, bamboo shoots.
Zuru Zuru Ramen & Donburi, 74 Pleasant St. Malden
Your $25 ticket price includes your entree choice, miso soup, salad and a non-alcoholic beverage. Tax and tip are included. Alcohol is not served at this establishment. You must register and pay in advance for this event.
Click here for registration link