Courageous Poets at PorchFest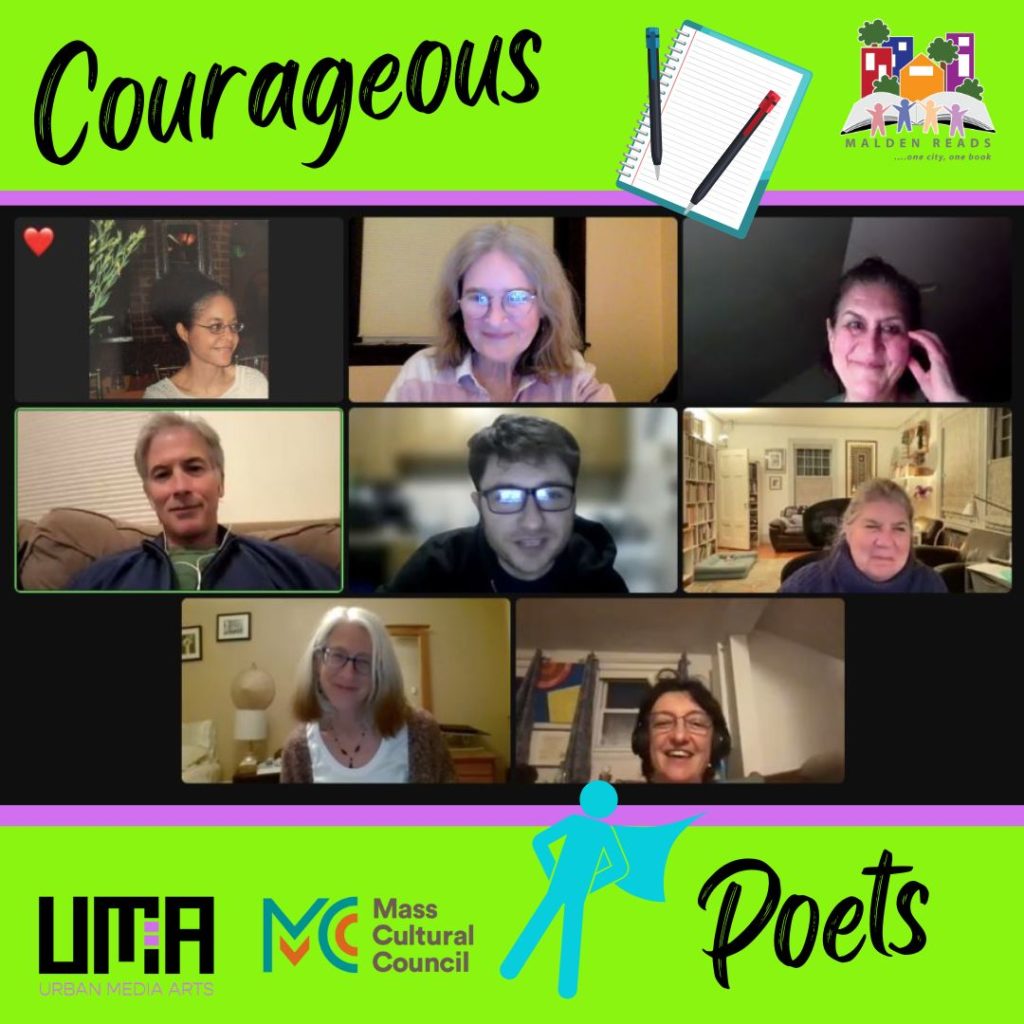 June 10
@
1:00 pm
–
2:00 pm
The Courageous Poets return to Malden PorchFest on Saturday, June 10! Come listen to original poetry, song lyrics and personal stories from members of this year's "Stories Only You Can Tell" workshop led by author, poet and spoken word artist CD Collins. Performers include CD Collins, Ian Conley, Anne D'Urso-Rose, Candace Julyan, Parto Khorshidi, Will Pollard, Lisa Terrelonge, and Maria Yulikova. There will be musical accompaniment.
The performance will be held at 32 Swan St. from 1:00 – 2:00 pm. Please arrive early to find seating in the shaded backyard area where the performance will take place. The street will be blocked off (for a block party), so plan to walk a short distance if you drive. Our performance will be one of many offerings held throughout the city on that day. The full listing of events is posted at maldenporchfest.com.
The "Stories Only You Can Tell' workshop was coordinated through Urban Media Arts and offered in collaboration with Malden Reads: One City, One Book. The program is funded through the Malden Cultural Council, a local agency, supported through the Massachusetts Cultural Council, a state agency.