Virtual Book Discussion w/Felicia & Chris
March 14
@
6:00 pm
–
7:15 pm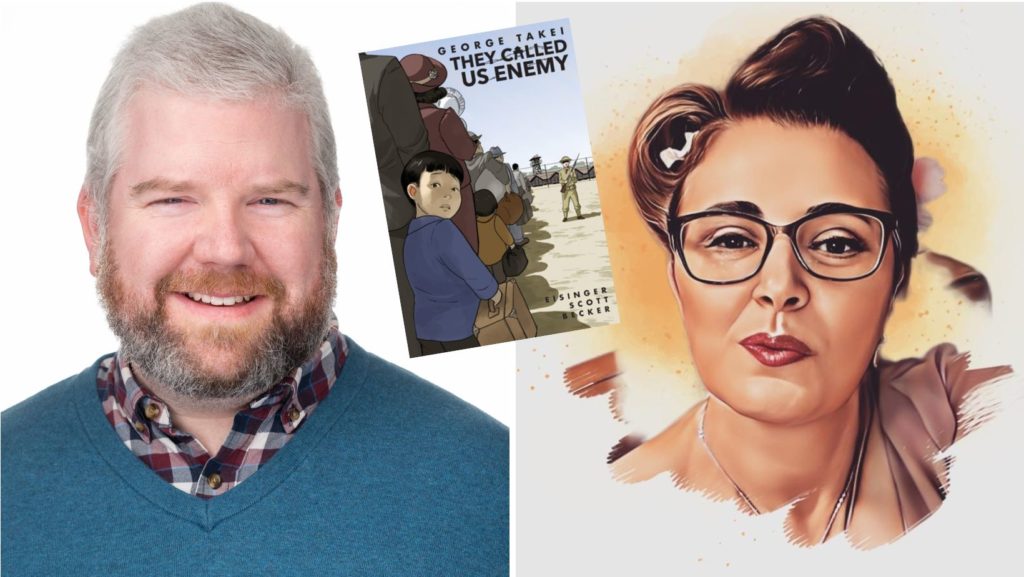 Join a book discussion with Chris Hickey, facilitator of the Malden Writer's Collaborative, and Felicia Ryan, writer and host of the Hi Felicia! podcast.
"Can it happen again? Are we doomed to repeat our history?"
Writers love books because they give us windows into other worlds — some real or imaginary. These two writers will host a facilitated discussion of the 2023 Malden Read's book selection "They Called Us Enemy" by George Takei. Together with the participants, they will explore the many rich themes of family, history, and perspective done through a timeless black and white graphic novel. 
We will explore:
How is the graphic novel as a format a useful way of re-telling painful history or apocalyptic fiction?
We can ask the question "Why does history repeat?"
Who is "They" and "Us" in this story? How does making someone the "other" de-humanize them?
What effect does telling the story in black and white have on the reader?
Which character(s) do you most emphasize with? And why?
What is a particularly poignant or moving scene you remember?
Did you learn anything new from reading this story that you didn't already know?
The discussion will be online via Zoom and recorded as a podcast as well. You must register in advance at this link.
Questions/comments can be submitted in advance for discussion by emailing maldenwriters@gmail.com