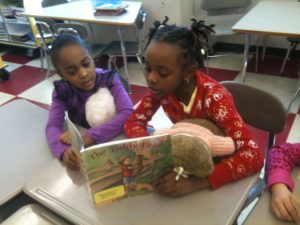 Malden Reads is pleased to announce the selection of companion books for young readers, all of which complement the themes of the 2020 main book selection, Fahrenheit 451 by Ray Bradbury. These books were chosen by a group of educators, librarians, and other individuals in the community offering their support and input.
Relating to Fahrenheit 451, we will explore themes of empowerment, standing up against censorship, and the transformative power of books. Others are storytelling, the power of memory, and building meaningful connections with our neighbors, the community, and the larger world.
Malden Reads will offer these books for students in the Malden Public Schools at no charge, and will provide options to schools to participate in programming, as well as other resource materials. The books will be available at the Malden Public Library for Malden families and in Little Free Libraries throughout the community. The books will be available for purchase at the Malden Reads "Holiday Pop-Up Bookstore & More" one-day event on December 7, 2019, from 11am to 7pm hosted at J Malden Center (190 Pleasant Street, Malden). This is also one of the first public opportunities to visit the new J Malden Center community, which provides luxury apartments and new retail on the ground floor opening soon, and will be the new home of Malden City Hall.
Nonprofit organizations that are interested in receiving a small number of copies of these book selections for use with children should email maldenreads@gmail.com.
Here are the titles and descriptions for the companion books, along with suggested grade levels (which can be adapted based on level of interest and reading level).
The Book Thief by Markus Zusak (Grades 9–12)
Winner of numerous awards including the American Library Association (ALA)'s Best Books for Young Adults and adapted into a feature film, this book was described by The New York Times as "It's the kind of book that can be life-changing, because without ever denying the essential amorality and randomness of the natural order, The Book Thief offers us a believable hard-won hope…" Common Sense Media states "This book will educate readers about living under Nazi rule, and it will inspire them to think about human nature and why some heroic people are able to put their lives on the line to do what they know is right."
The Last Book in the Universe by Rodman Philbrick (Grades 6–12)
Newbury Honor author Philbrick's story is set in an apocalyptic future in which the narrator, a boy with epilepsy, meets an older man who is one of the only people left on earth who appreciate books and literature. Scholastic's review is as follows: "Both chilling and inspiring, the story is ultimately about those who have the courage to become conscious in a world that invites us to choose illusion and denial. Here is a powerful tale of love, loss, and the challenges we all face to make thoughtful, moral choices."
Ban This Book by Alan Gratz (Grades 3–6)
Called "A stout defense of the right to read" by Kirkus Reviews, this is a story about a shy fourth grader who fights back after her favorite book has been banned from her school library. A review in School Library Journal is as follows: "The story of Amy Anne's personal triumph is also a celebration of literature, free speech, and finding one's voice…Hand this to book lovers, aspiring librarians, or any kid who wants to make a difference."
The Storyteller by Evan Turk (Grades 2–4)
This book was written up by Kirkus Reviews in a starred review as "The art of storytelling is celebrated as a life-giving force in this enthralling picture book set in Morocco … Original storytelling with the feel of the best folklore." While many cultures have folktales involving water, the School Library Journal says "this tale is unusual in using water as a metaphor for story: just as we need water to nourish our physical selves, we need stories to feed our spirits."
Light in the Darkness: A Story about How Slaves Learned in Secret by Lesa Cline-Ransome (Grades 1–2)
Kirkus review summarizes this beautifully illustrated book about a "slave mother and her daughter [who] learn to read in spite of the great danger inherent in their enterprise…Rosa's mother awakens her at night to walk to a "pit school," a hole dug in the ground and covered over where slaves gather to learn their ABC's…In this tale, [the author] makes the point that learning was not just a dream of a few famous and accomplished men and women, but one that belonged to ordinary folk willing to risk their lives." Booklist calls this book "Dramatic, deep-toned, full-page illustrations, mostly dark because of the nighttime setting, skillfully match the vivid, rich language of the text. The expressive faces of the characters shine through the darkness, clearly conveying the senses of determination, fear, and hope which permeate the story." In addition to this story being a real-life tie-in with Fahrenheit 451, the Malden Reads committee is thrilled to include an author from Malden on its list of companion books.
Arthur and the Scare-Your-Pants-Off Club by Marc Brown (Grades K–3)
A review in School Library Journal says this book "…deals with an unusual theme for primary-grade audience censorship. Angry parents have demanded that a series of scary books be banned from the public library because they believe they are frightening their children, and Arthur and his friends decide to fight back."
The Librarian of Basra: A True Story from Iraq by Jeanette Winter (Grades K–2)
The School Library Journal's starred review calls this book "an important story that puts a human face on the victims of war and demonstrates that a love of books and learning is a value that unites people everywhere." Barnes and Noble gives this overview: "In this incredible true story of a war-stricken country where civilians seem powerless in the face of battle, this feminist and inspirational tale about a librarian's struggle to save her community's priceless collection of books reminds us how, throughout the world, the love of literature can unite us all."
In addition to the books listed above that are companions to Fahrenheit 451, the following are tenth anniversary celebration books:
Wonder by R.J. Palacio (Grades 4–8)
In 2014, Malden Reads selected Wonder by R.J. Palacio as a companion book to the main book selection The Immortal Life of Henrietta Lacks by Rebecca Skloot, and we explored themes of self-identity, the power of acceptance, and the power of character, acceptance, and empathy. Current high school students who read Wonder in middle school will have opportunities to read it to middle school students this school year.
We're All Wonders by R.J. Palacio (Grades PreK–2)
Booktrust says this book "… deals with issues of difference and bullying. The book ends on an uplifting note as Auggie muses that people can learn to see differently, implying that the acceptance he seeks may be closer than he thinks." We're All Wonders was read to children at the annual stargazing event in fall 2019, and older students who previously read Wonder will read We're All Wonders to younger students this school year.
Last Stop on Market Street by Matt de la Peña (Grades PreK–2)
Winner of the 2016 Newbery Medal and several other awards, this book celebrates community, family, friendship, inclusivity and diversity, volunteering, and supporting each other – just as Malden Reads does! The Boston Globe wrote: "The sharp illustrations — in bold, and cheerful primaries — get CJ's restless energy and curious postures exactly right. The voices of CJ and his grandmother carry the story along in subtle point and counterpoint so that at this book's quiet close you feel like you've been listening to a song."